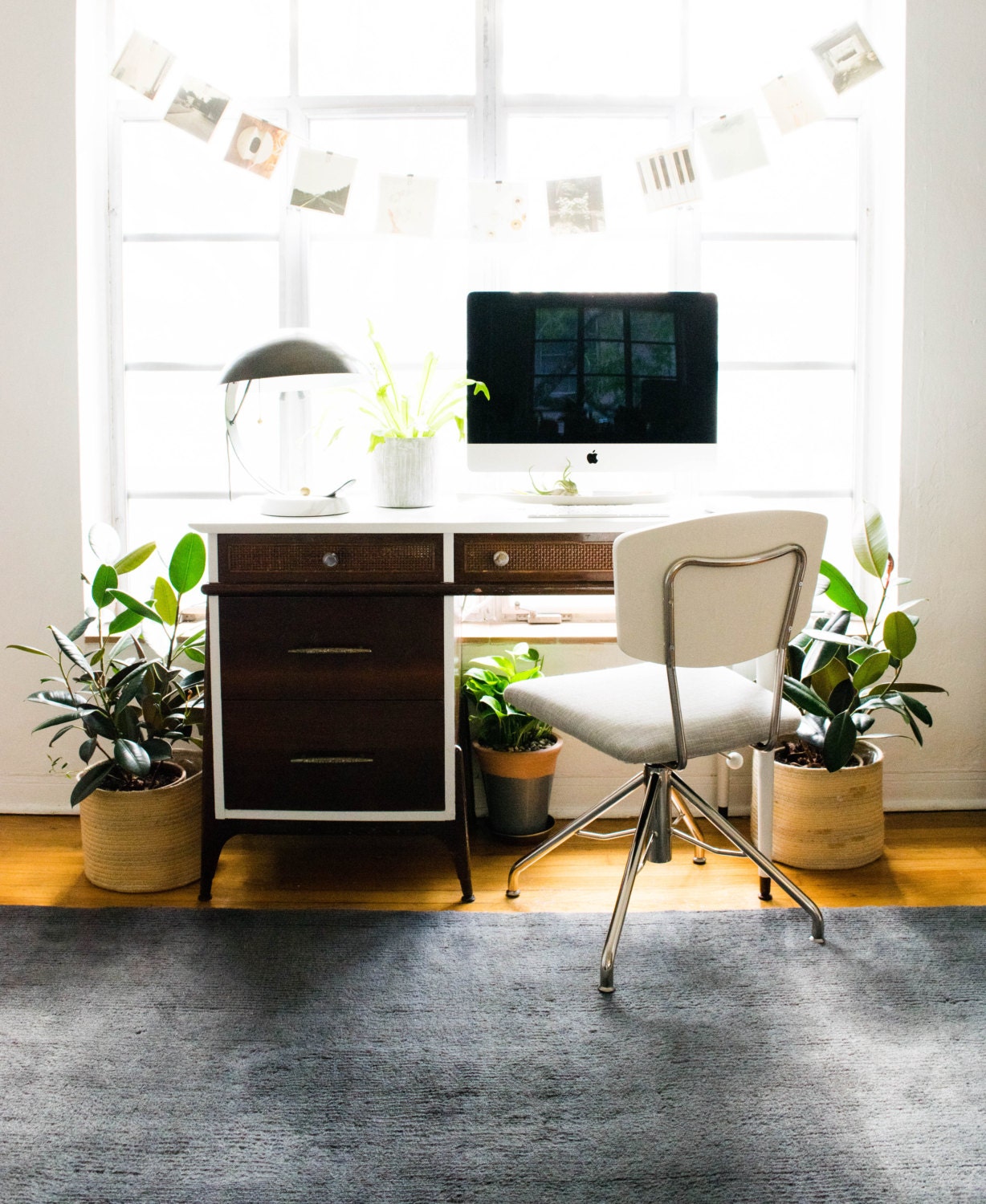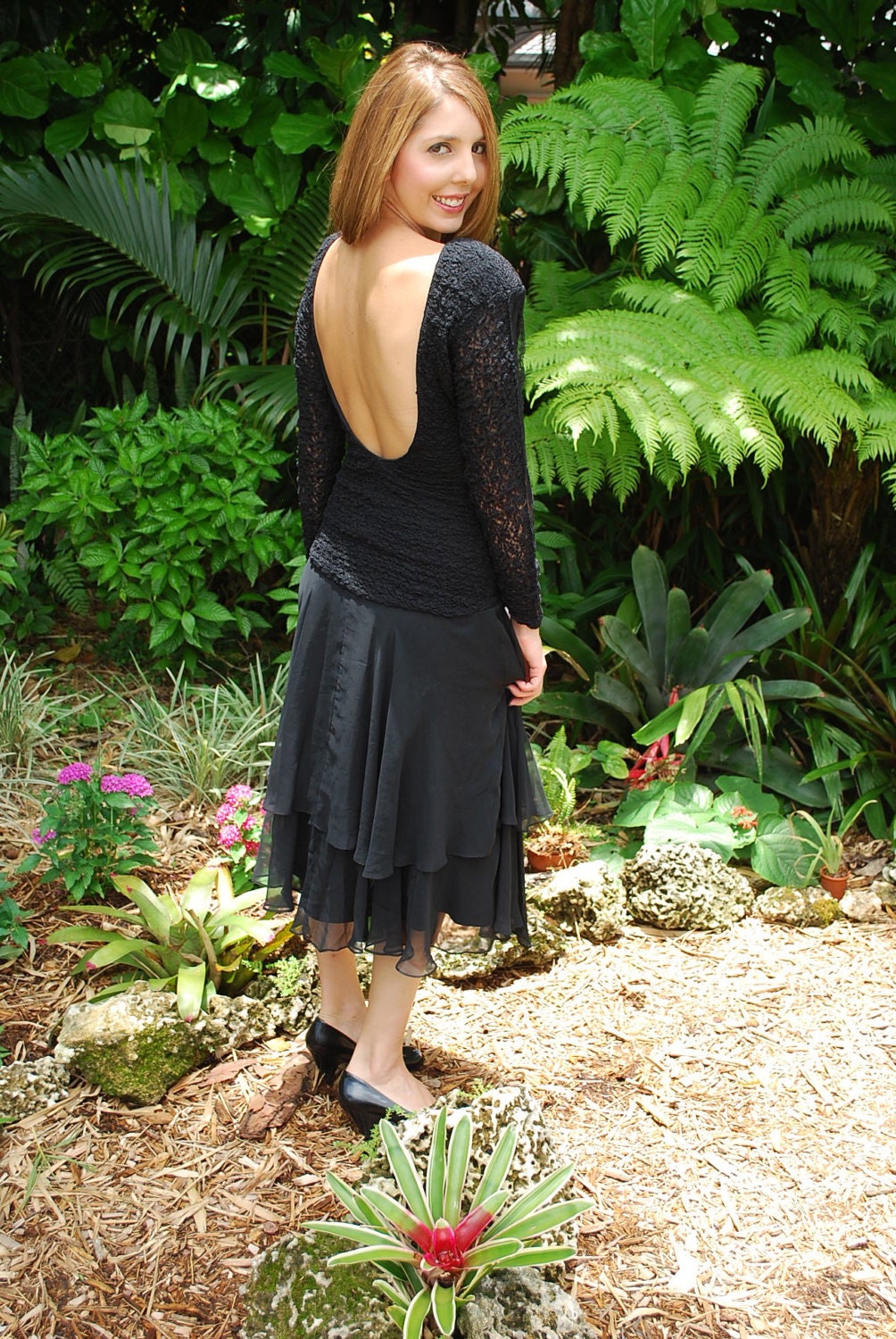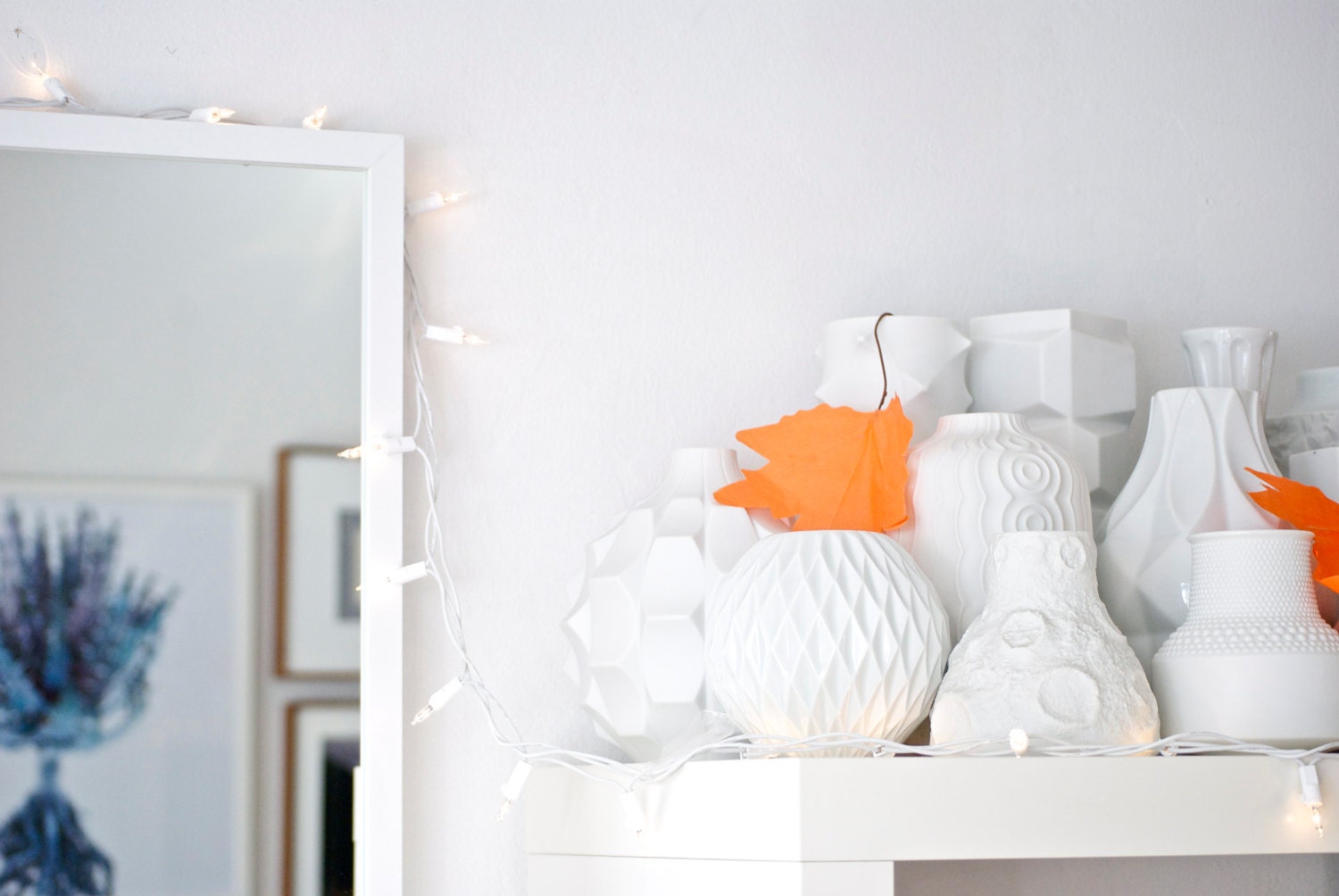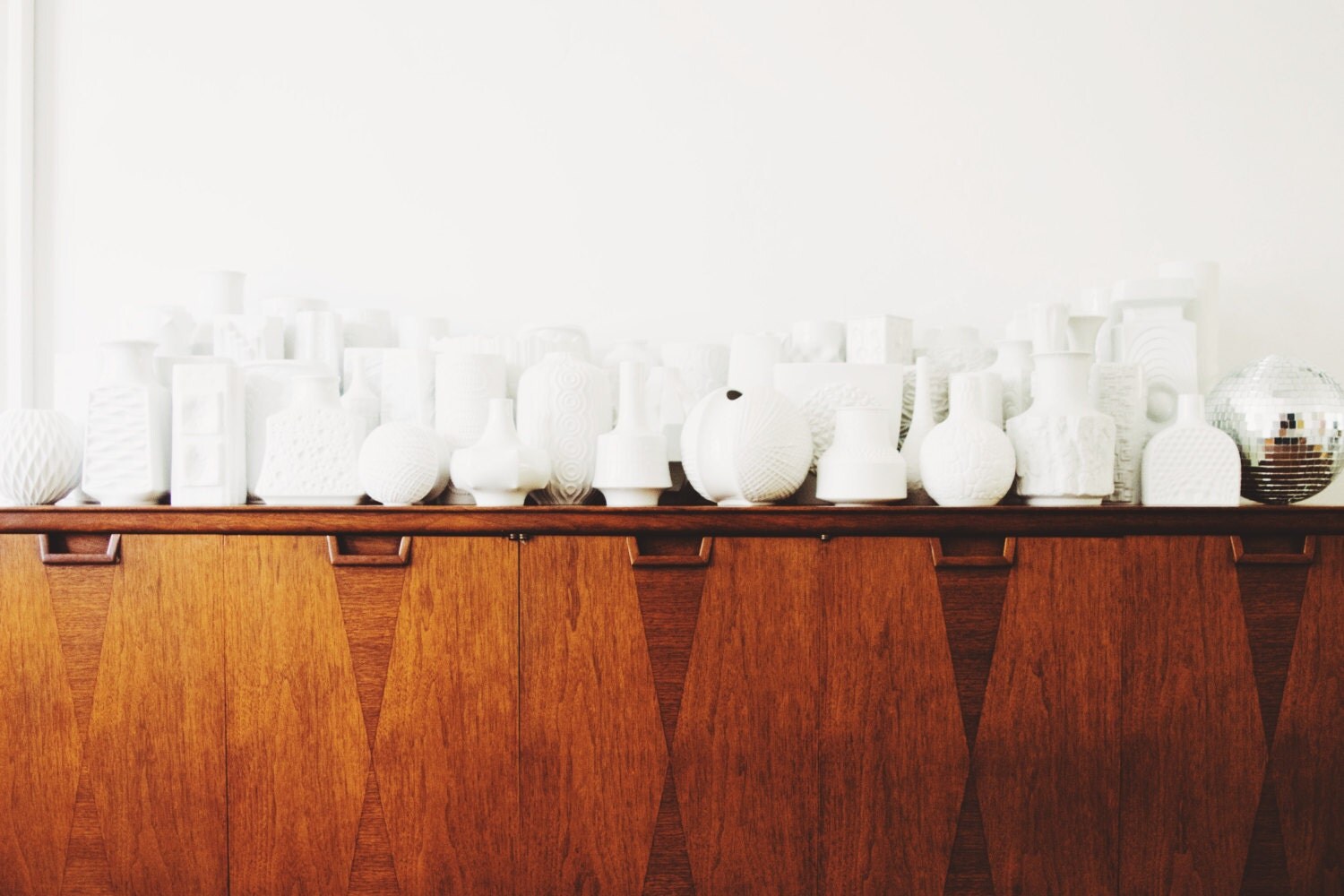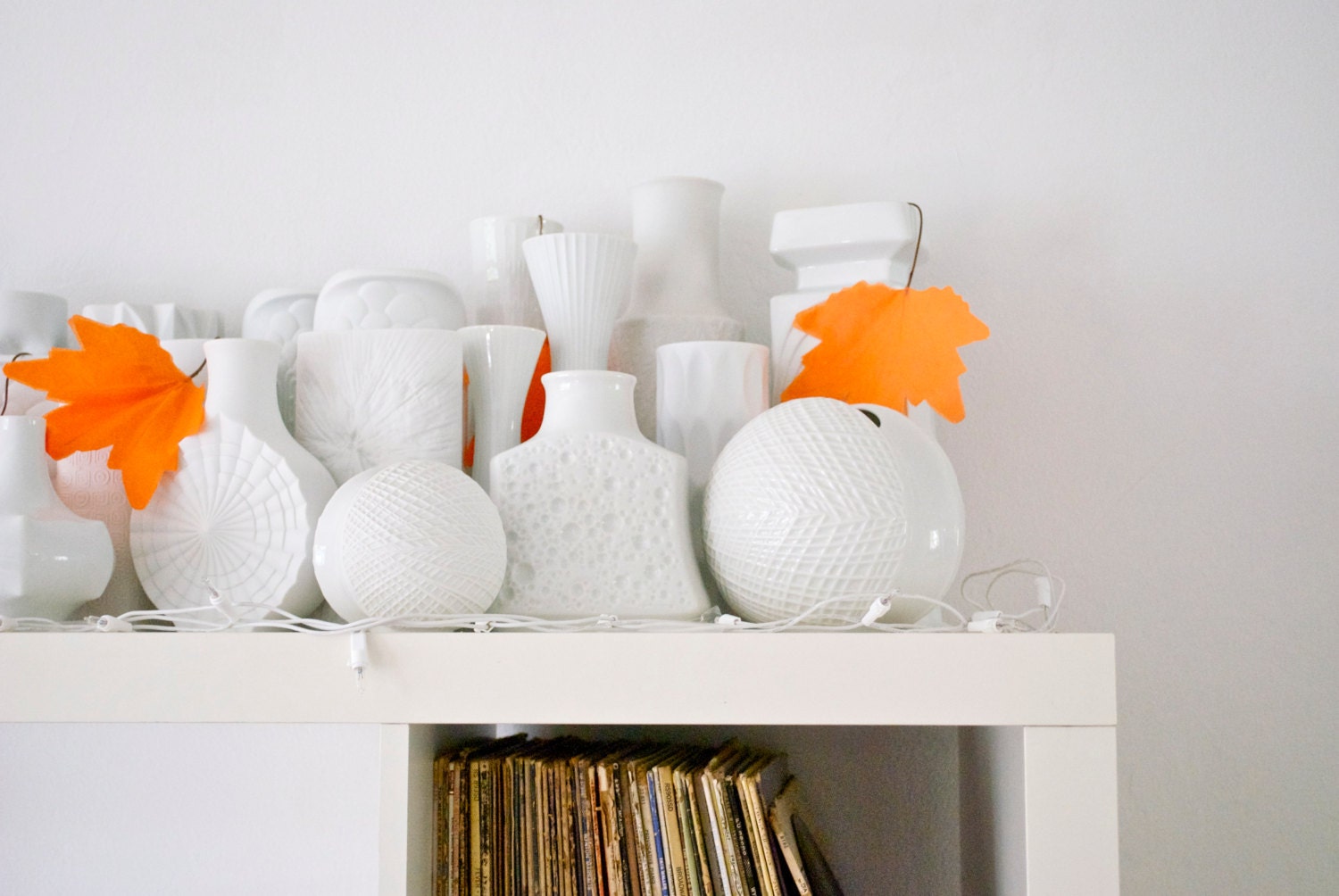 Hello! I am Stephanie, owner of Glittery Moon Vintage, an Etsy shop specializing in unique Mid-Century Modern objects and vintage clothing and jewelry.
My love for vintage items started when I was very young, maybe even when I was born! As a child, I loved visiting antique stores with my mother. I truly believed every item had a story behind it, and felt I was reliving history-- traveling in time by just touching an item! I still love trying to solve the mystery behind an item's past. I could spend all day in an antique store asking questions or in a library researching vintage items.
Although I appreciate and love all vintage and antique items, I was always particularly drawn to Mid-Century pieces. My childhood best friend lived in a Mid-Century Modern home. Even though, at the time, I didn't know this was Mid-Century Modern architecture, I did know one thing: I absolutely loved it! I was fascinated by the hidden atriums, the glamourous windows, the soaring ceilings, the bold, yet understated brick fireplaces and the glittery terrazzo floors.
My grandparents also inspired my love for Mid-Century. I spent many dreamy weekends on their striped 60s sofa, watching Bewitched or listening to Astrid Gilberto sing her heart out on their vintage record player. My time I spent in their eclectic and cool home really made me appreciate history, music, art and, of course all things Mid-Century!
Etsy and my shop Glittery Moon Vintage provides me with an amazing creative outlet to share my love of Mid-Century with others. I feel like my shop reflects my personality perfectly: fun-loving, vintage obsessed, unique and happy. What I love most about my shop is that my home feels like a rotating museum, because I am constantly buying new pieces for my shop. I am exhilarated every time I bring home a new vintage find! The only problem with selling these beautiful items? It's so difficult parting with any of them!
All of the Mid-Century treasures I managed to part with are available in my shop here:
www.etsy.com/shop/GlitteryMoonVintage
If you are just as obsessed with Mid-Century Modern as me, then please follow me:
glitterymoonvintage.tumblr.com
facebook.com/glitterymoonvintage
instagram.com/glitterymoonvintage
pinterest.com/glitterymoon
twitter.com/moonvintage