Recently, I redesigned my art wall and I wanted to share the before and after photos with you.  I am so excited about my new art wall!  Although I loved my previous design, the new colors definitely feel more classic and more me.  Most of the pieces are from Etsy, but I do have some personal photographs too.  I hope you love my new art wall as much as I do!  
Here is the before....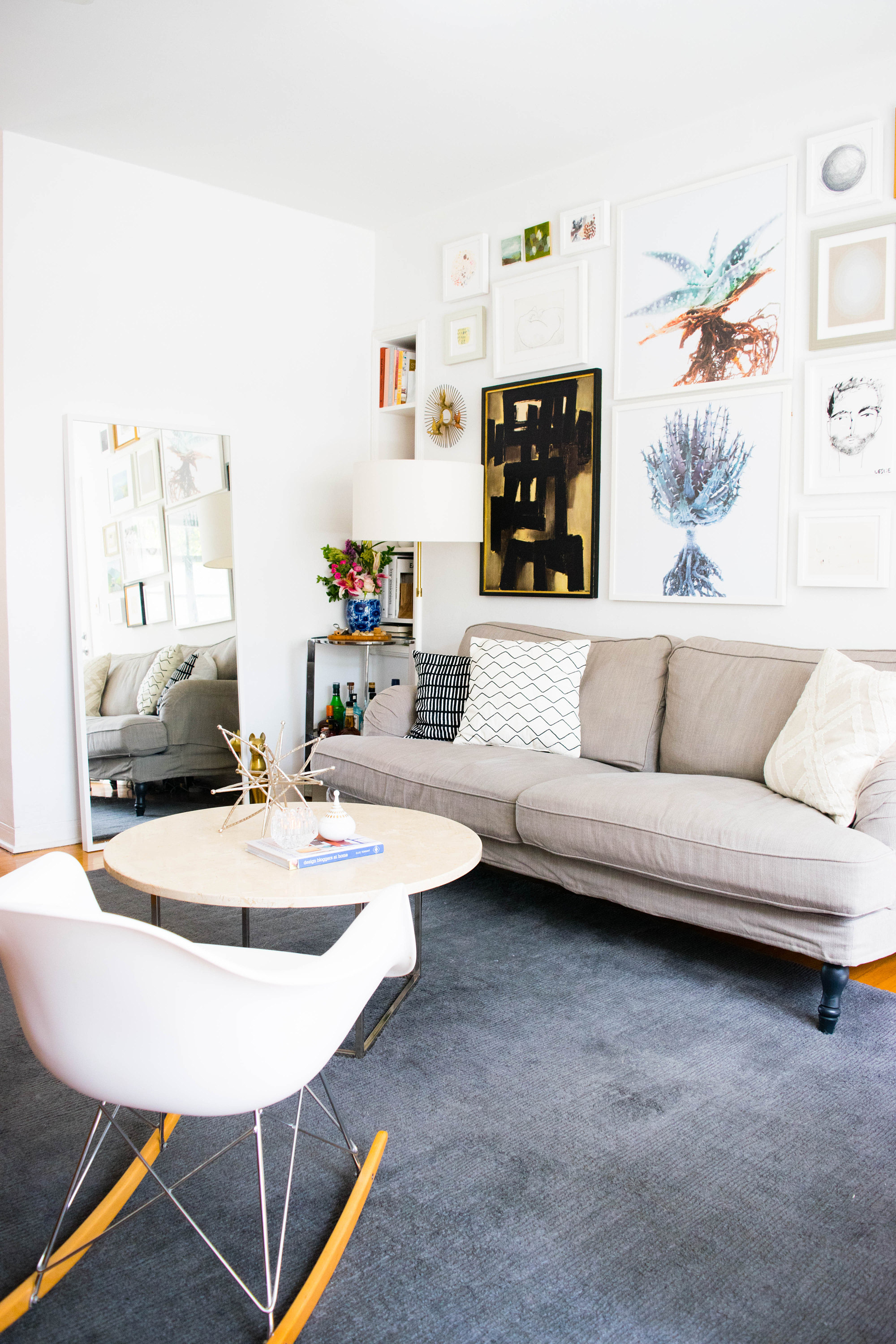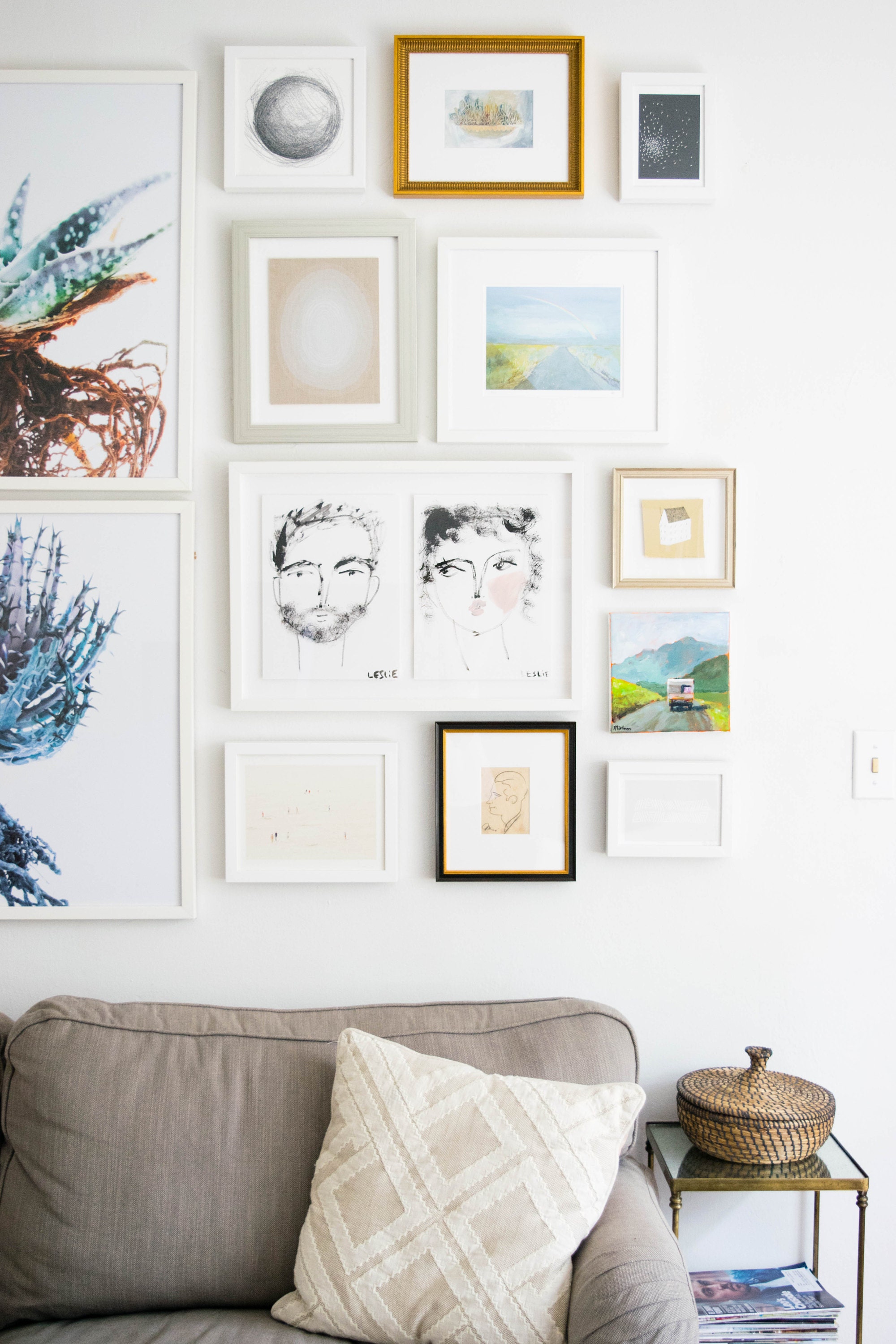 And now the after....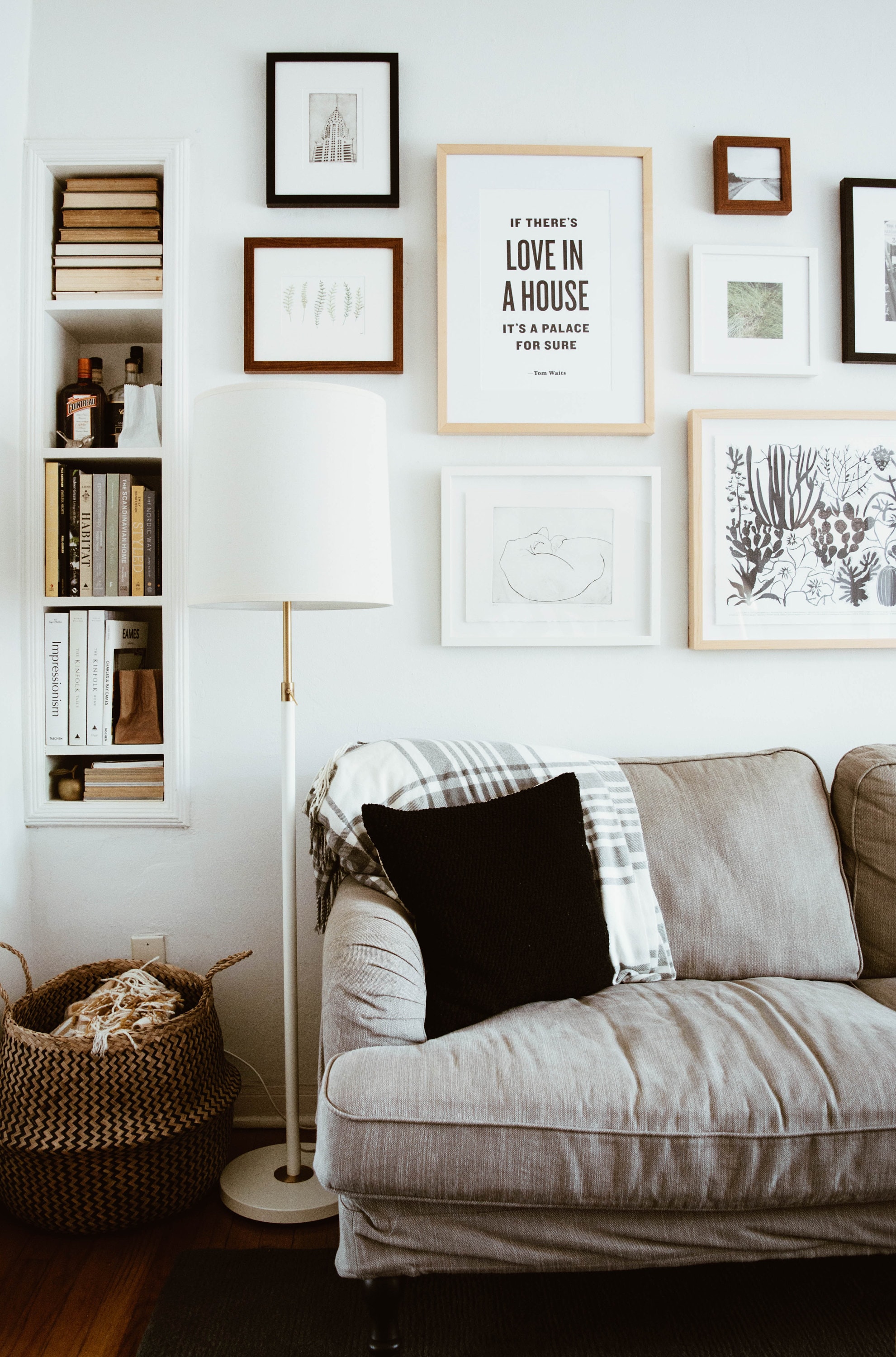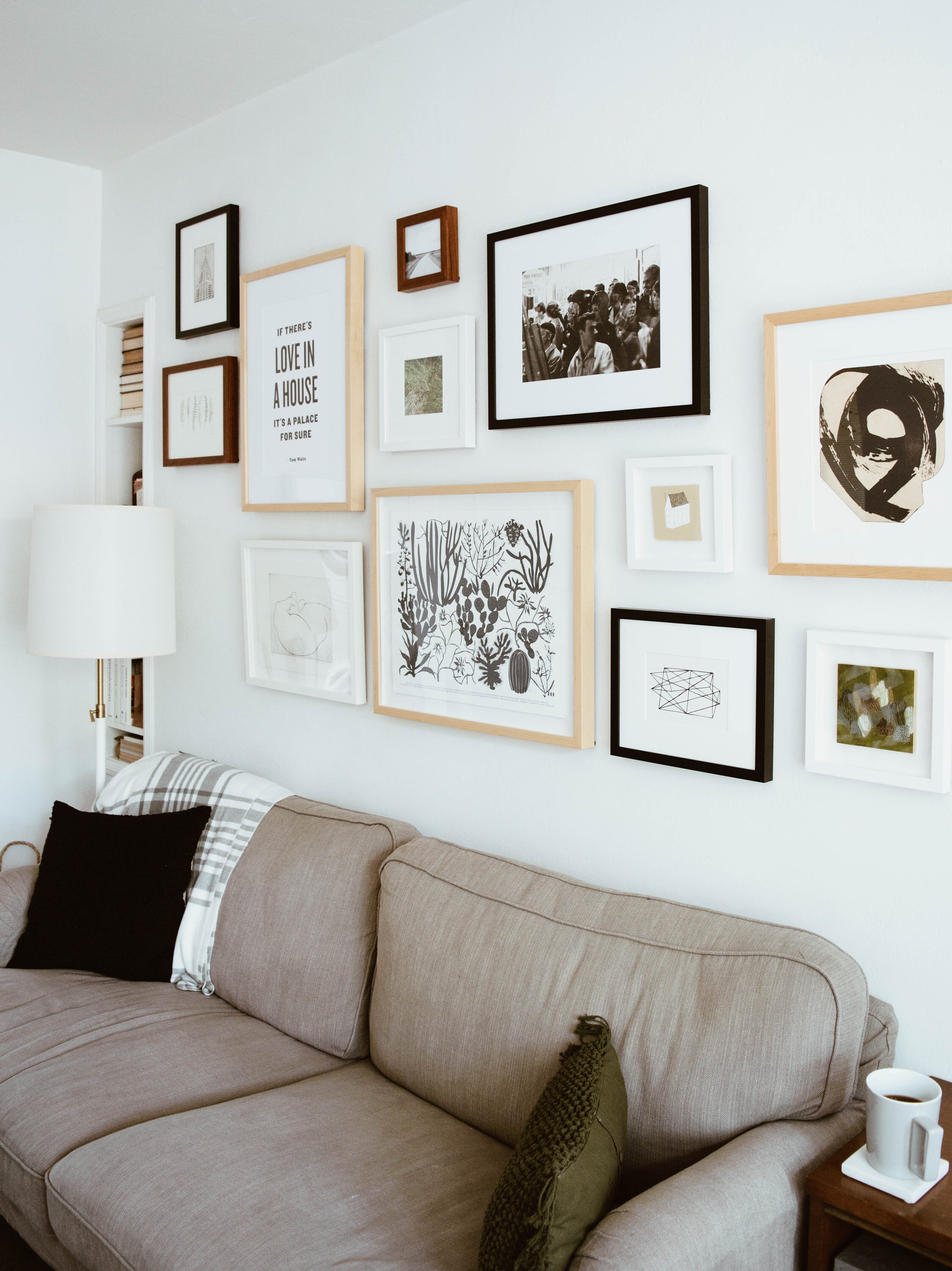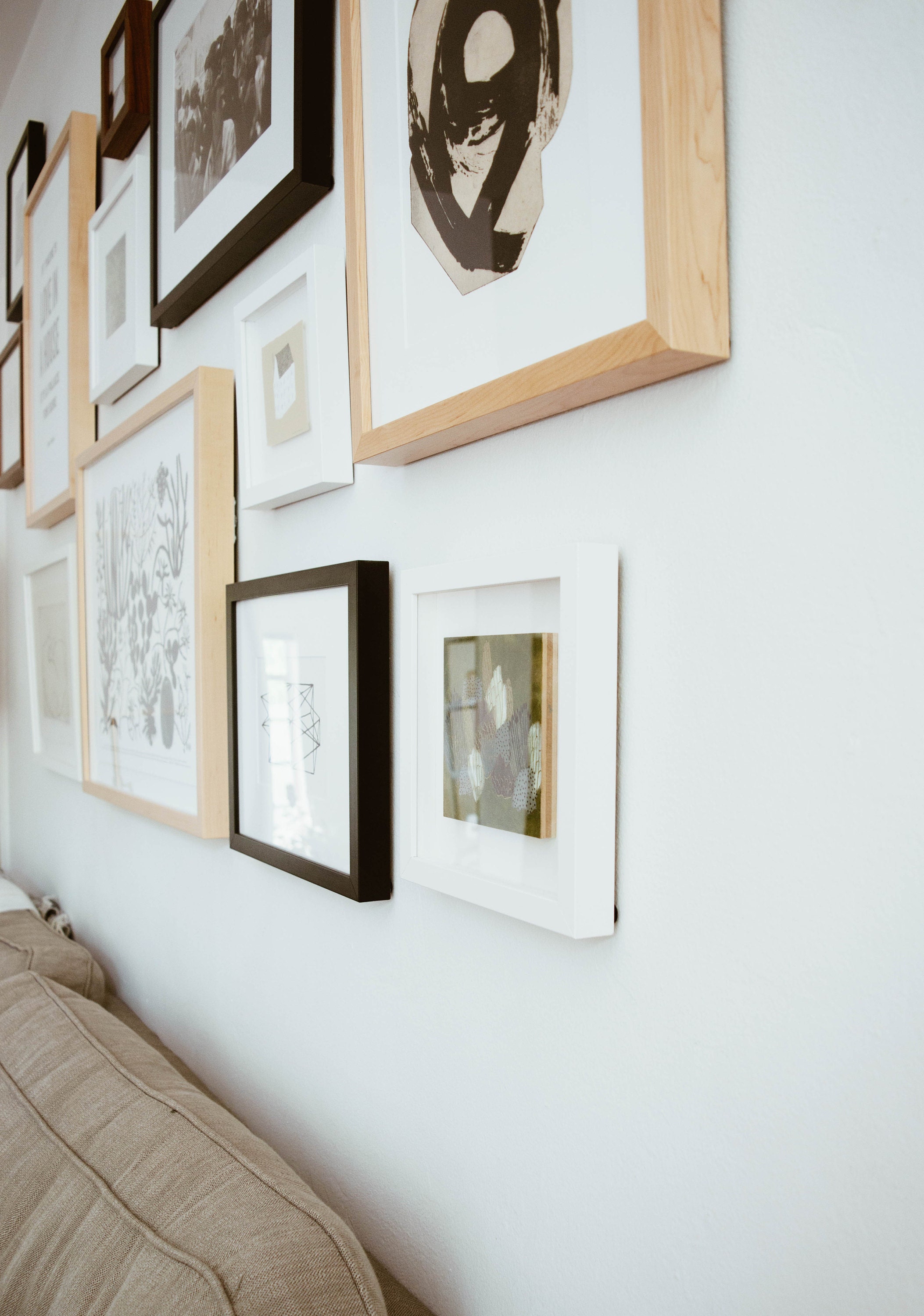 All of the pieces were framed by Framebridge.  They did such an incredible job!  
Please let me know what you think of my new art wall!